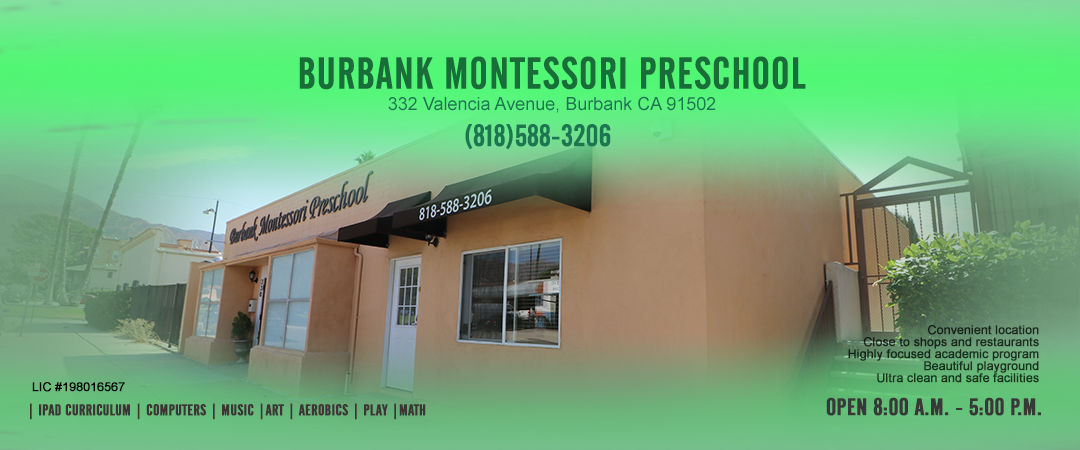 FEES

MONTHLY TUITION & PROGRAMS

EXTENDED
FULL TIME

FULL TIME

HOURS

7:00 AM - 6:00 PM

8:00 AM- 5:00 PM

5 Days Per Week Monday to Friday

INQUIRE

REGISTRATION FEE

$100 one time fee (Non Refundable)

SECURITY DEPOSIT

None

MATERIAL FEE

$150 for the whole year. Payable Every Year. (Non Refundable)

ABSENSES

Fees are payable for holidays taken during school time and absence due to illness.

TUITION DUE DATE

FIRST DAY OF EACH MONTH and not later than the 5th of the month

DIAPER CHANGE FEE

$25 per month until child is fully trained. All supplies (diapers, Wipes etc.) to be provided by parents

LATE PAYMENT FEE

$25 fee for payments made after the 5th of the month.

RETURN CHECK FEE

$25 will be levied in addition to the late payment fee for returned checks after the 15th of the month.

LATE PICK UP FEE

The school opens at 7.00 AM and closes at 6.00 PM sharp. Pick-up after 6.00 PM is charged at an additional $1.00 per minute thereafter.
© Burbank Montessori Preschool Inc